Carebnb: Airbnb automation from top to bottom
A behind the scenes view of the decisions and process of creating a system that will take hosts to the next level of Airbnb management.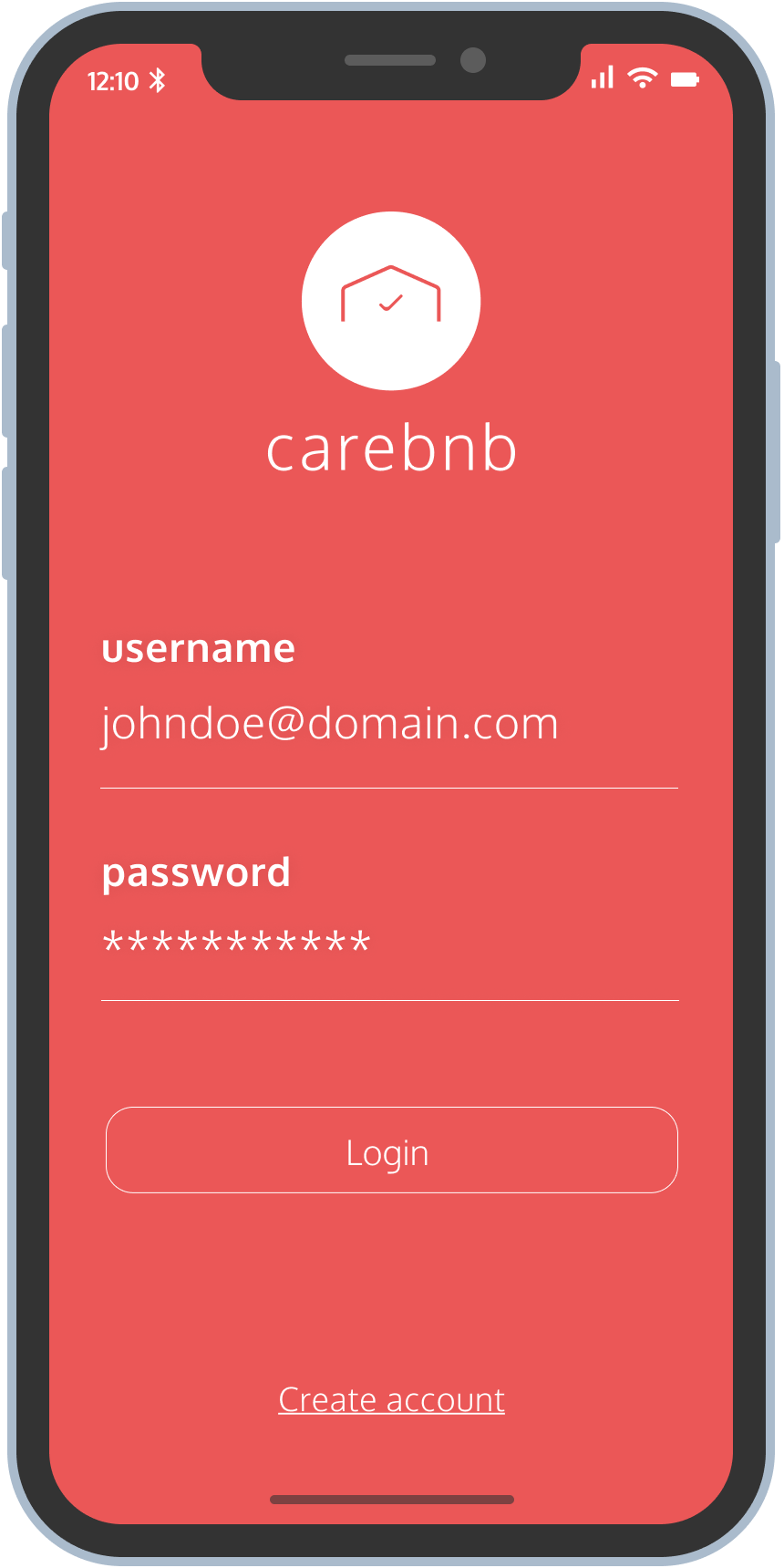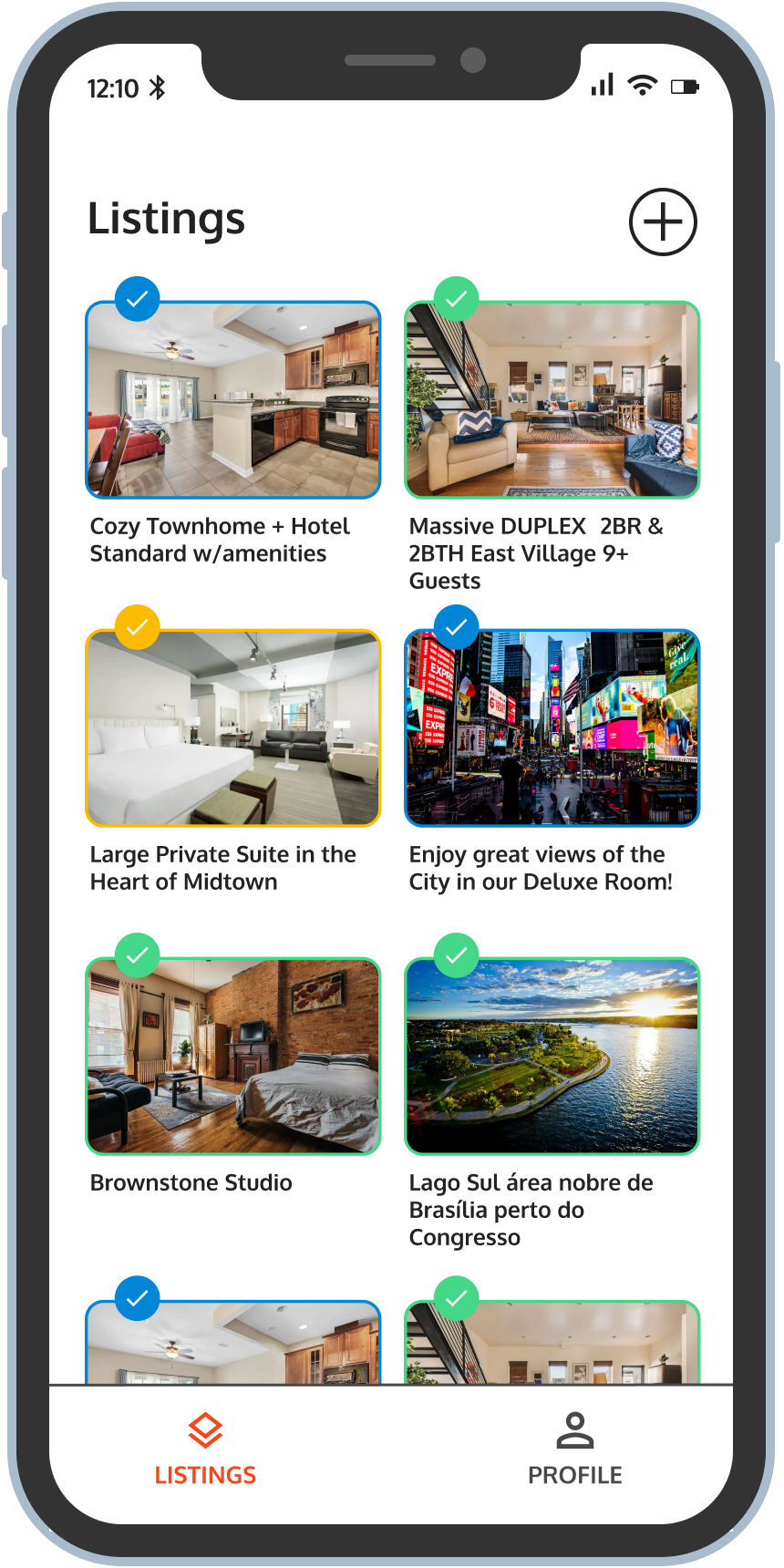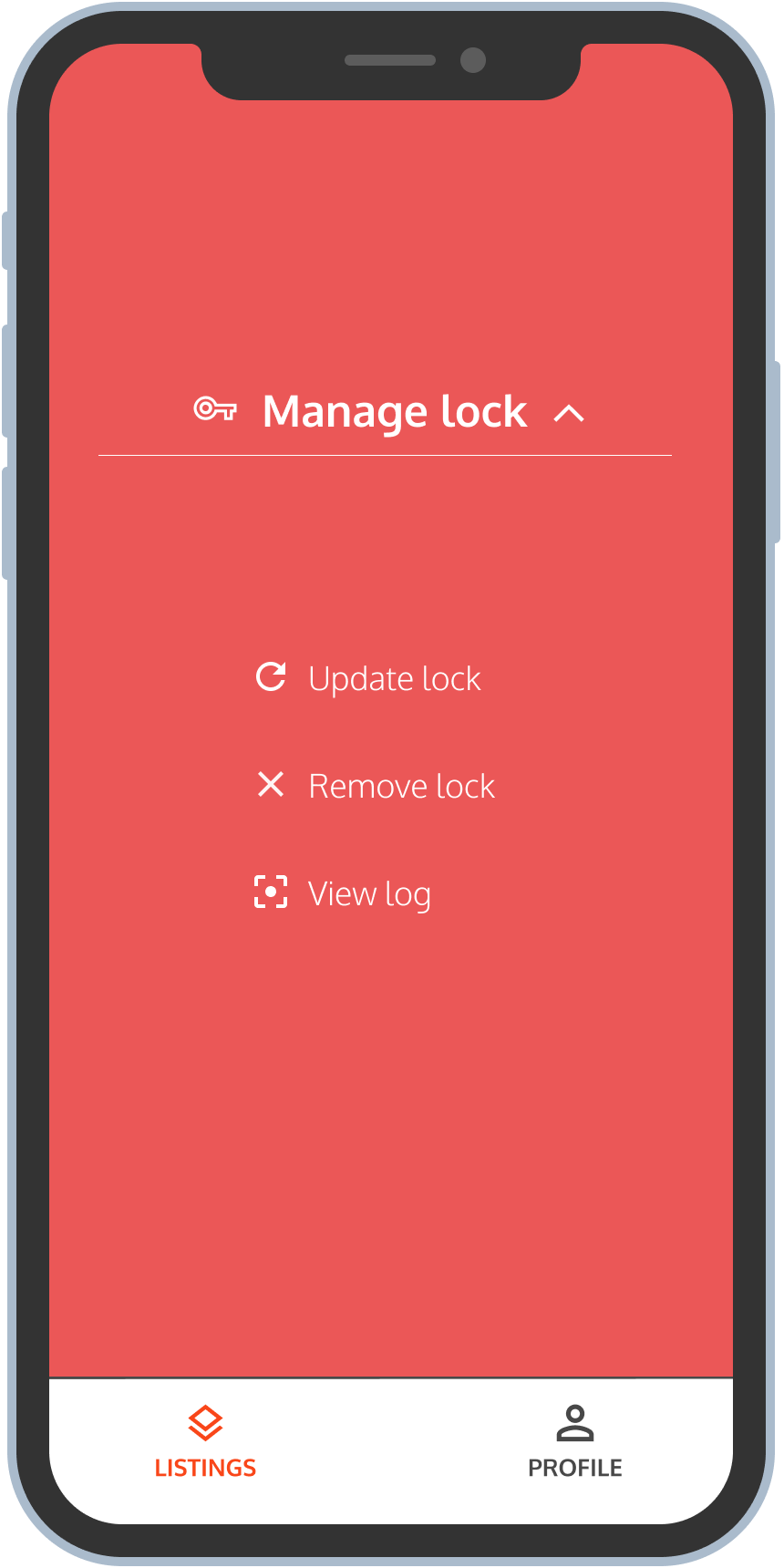 My current side-job startup is called Carebnb. It is an integration platform that provides an automatic and humanized Airbnb management tasks solver. Our services include talking to guests, generating smartlock codes, as well as scheduling cleaning and inspection services. The technology contains internal and proprietary algorithms. Further, the service also integrates with third party platforms, calling these services through their APIs with redundancy and scalability, creating a reliable ecosystem for automating day-to-day Airbnb tasks.
Marketing and product design.
As chief creative officer of a startup, when it comes to design, I am a team of one. All other partners and collaborators are software engineers.
When you decide to become a Airbnb host, probably you're looking for the side income, but the tasks involved could be overwhelming: generating custom access codes on you smart lock, answer guests inquiries, send checkin-checkout instructions or reminding them about the house rules.
That's why we decided to create Carebnb: to improve short-term hosts' lives by outsourcing theirs common tasks and decisions to help them better allocate their time and efforts to what is most important to them.
The team is formed by 6 people (4 partners and 2 hired recently), being 5 softwares engineers and 1 designer (guess who's the poor designer). We are distributed in different countries, so let's go remote.
Complex services, involving heavy-duty IT integrations, needs to become seamless for users. And besides the desired easy-way on the daily use, better if the ambient for the user is something that he/she is used to it.
At first, we thought that a web version for Carebnb would be enough, but as most Airbnb users uses their own smartphones to deal with common tasks, we decided to create an app.
That's why the first requirement for the app's visual identity was to create something that had the same look and feel as Airbnb. After all, the goal was for the user to have a perception of being in an extension of it's service. The name, of course, would be similar to
Airbnb
as well. So
Carebnb
stand for "let the service take care of your bnb (tasks)".
For hosts, the most important is to have a panorama of usage of each house at a specific moment in time. It could be empty and ready for new guests, it could be in need of cleaning or inspection and even with some guest already checked in. To indicate the current status, we defined different and basic colors for each situation:​​​​​​​
Checked in
,
Checked out
or
Ready for Guest
.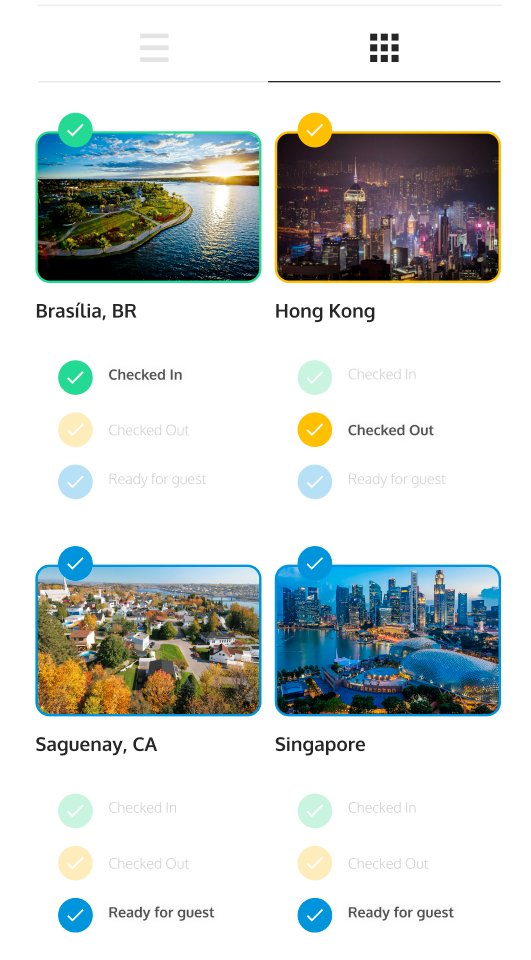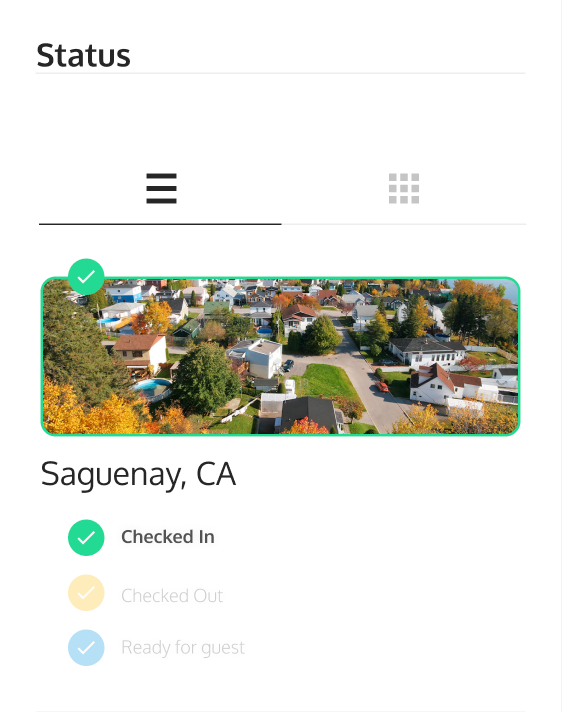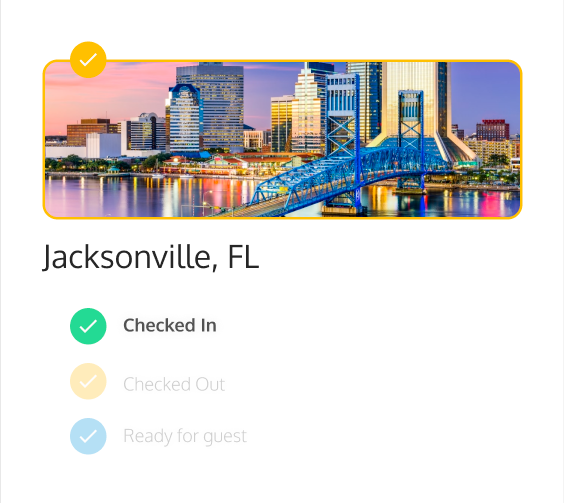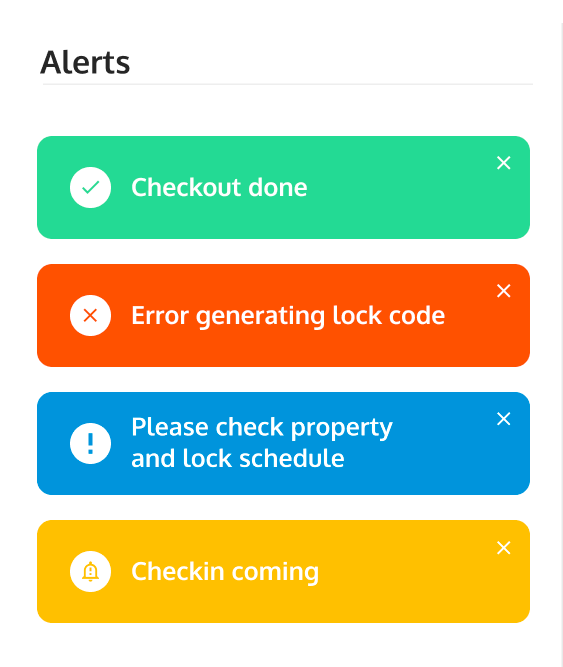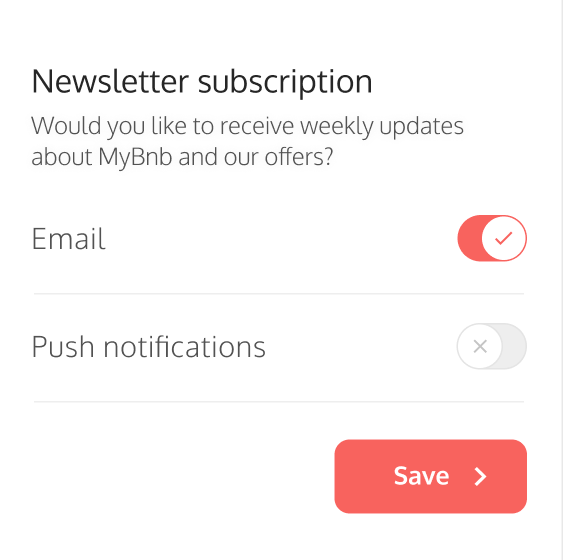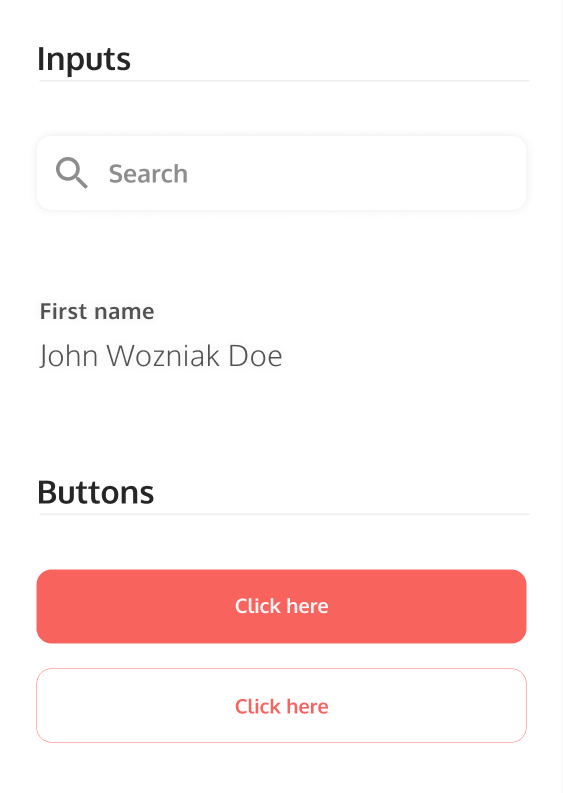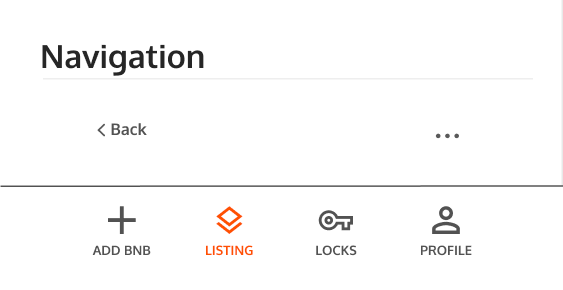 Marketing:
The Smart Guestbook
As by-products of the service, several ideas appeared to enhance the hosting experience. One of them was to share guest's comments inside the house at a more dynamic way - using a map to show the country of origin of each guest who writes their testimony.​​​​​​​ With embedded hardware, our CEO built these Smart Guestbooks available on light and dark mode (it automatically turns day or night mode). Here's the
landing page
 and, below, pictures of the hardware.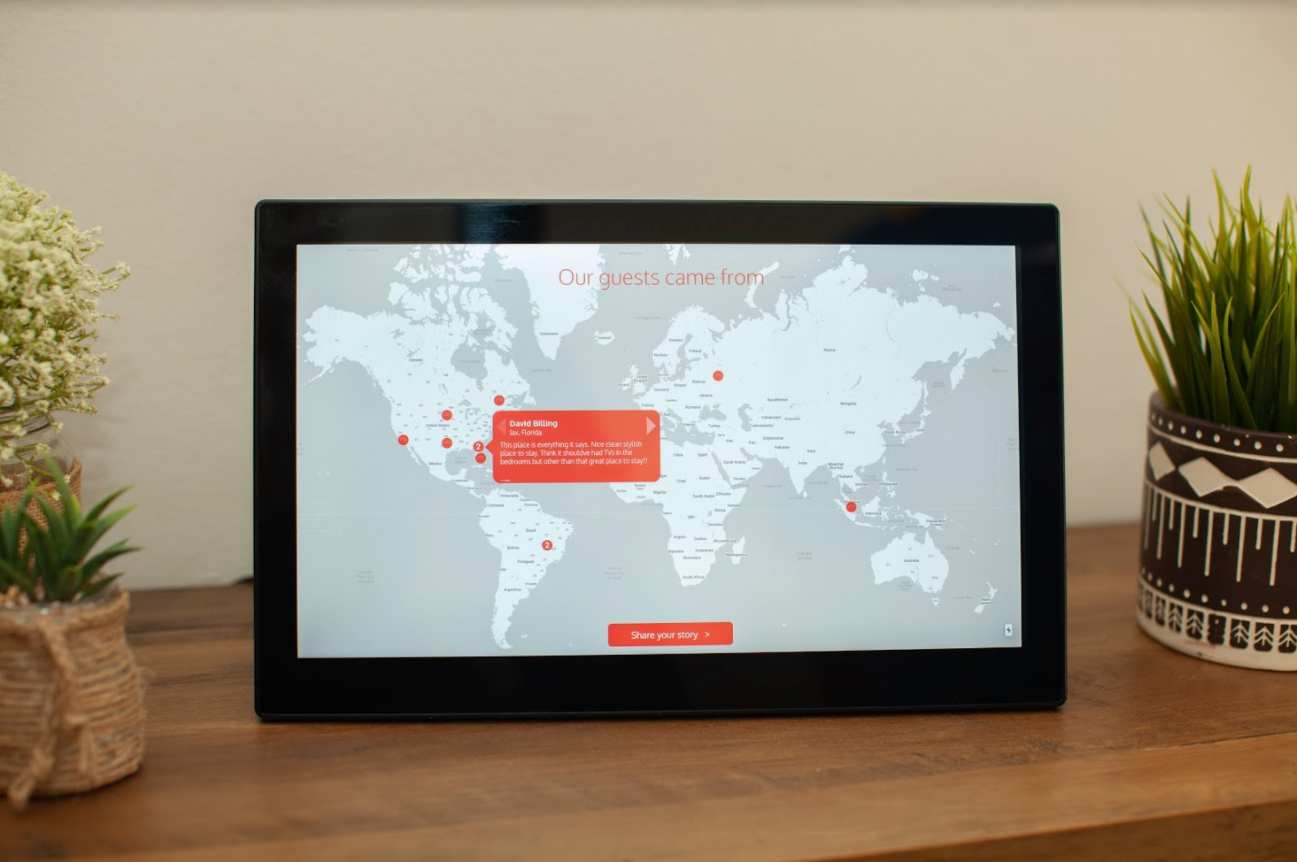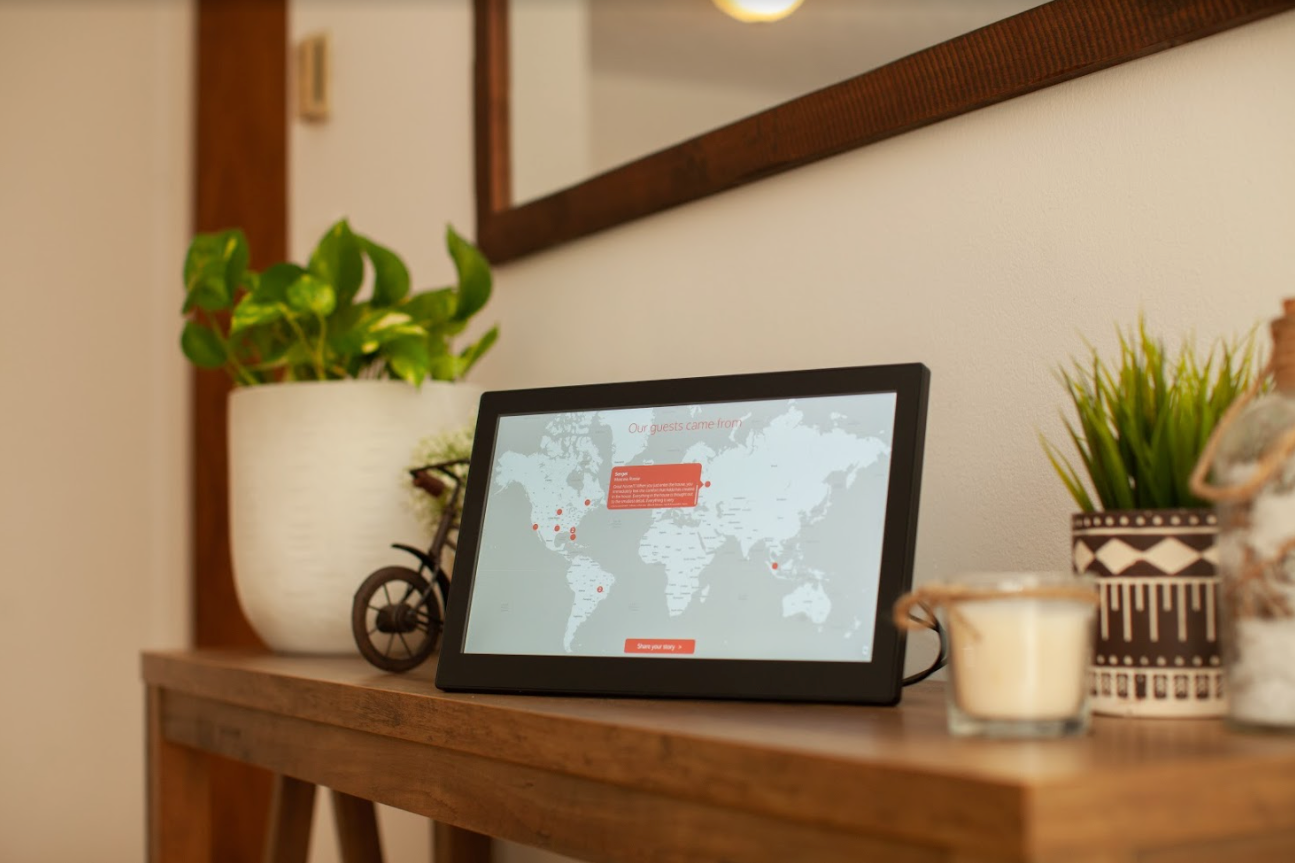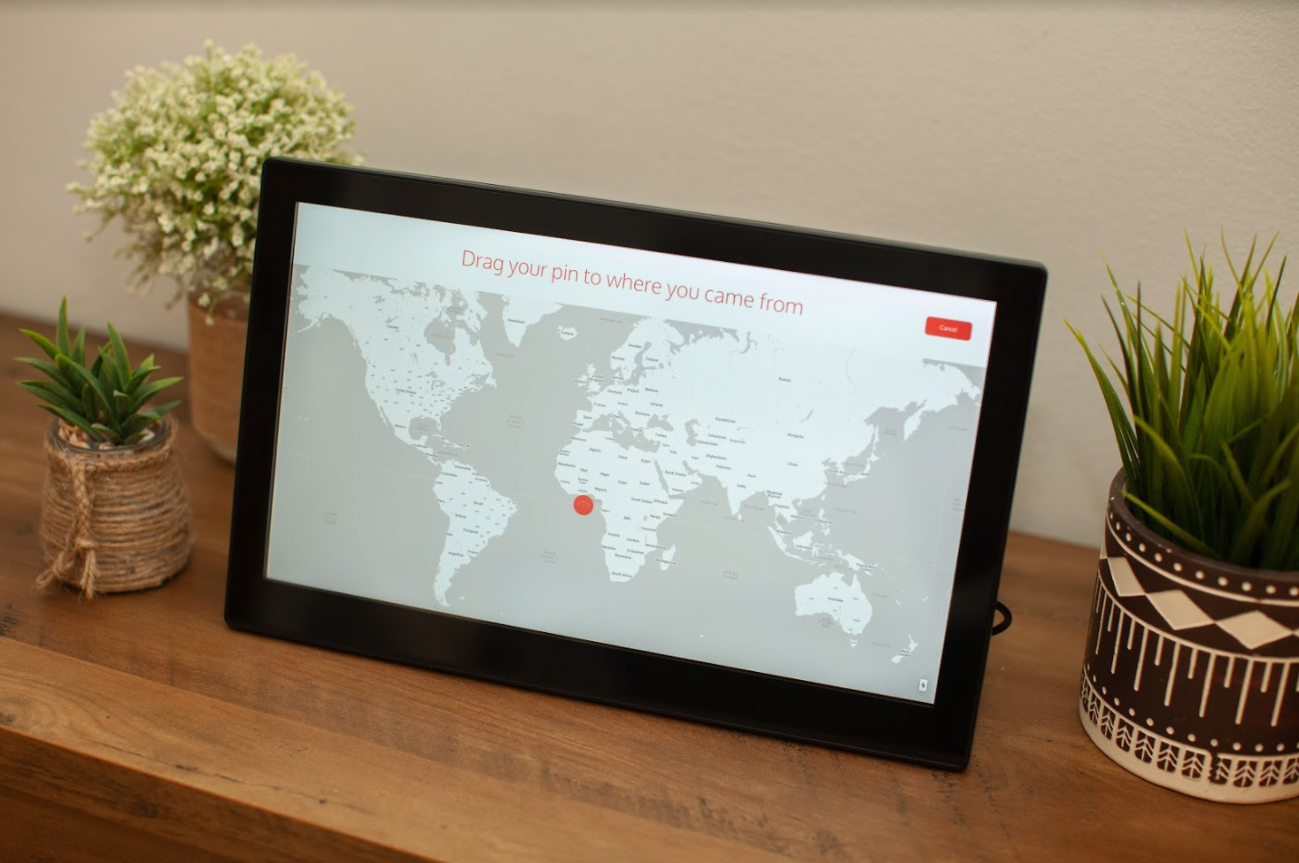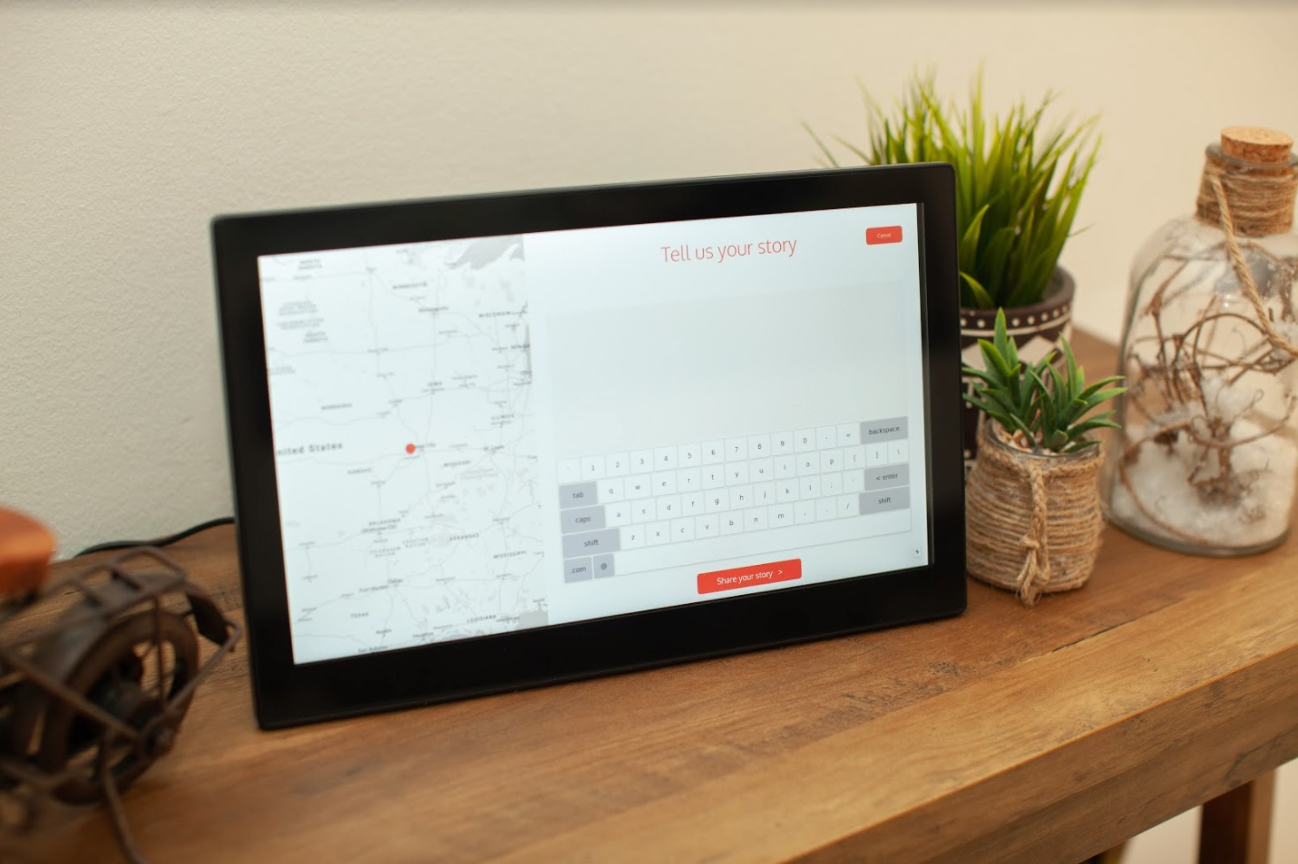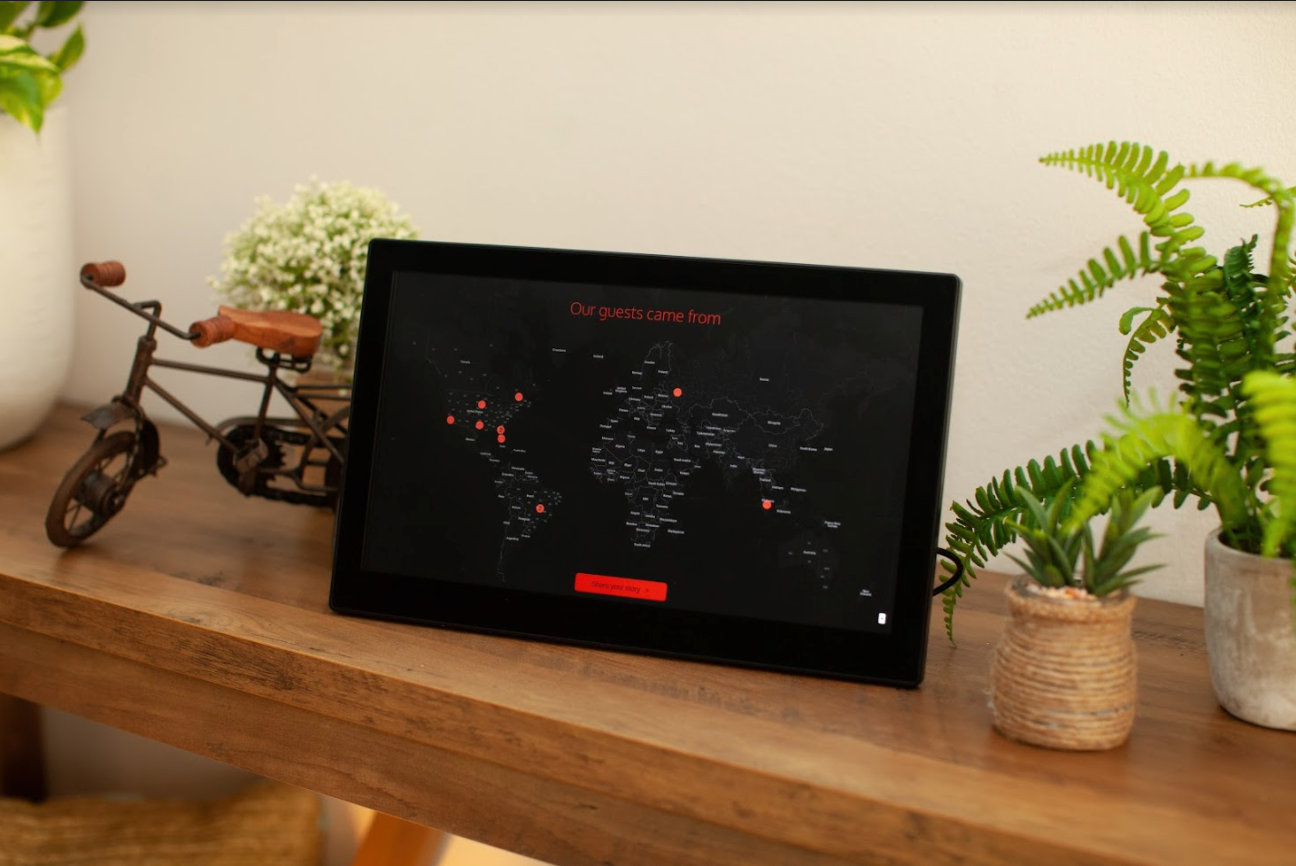 Often, hosts are away from their rented houses when guests arrives. That's why listing walls are being built using cheap kindle-like screens. Chances are that it will help approximate both hosts and guests and declare important house rules. Clearly, it's still a prototype but we hope to define a final hardware version soon:
Main sales arguments we defined are based on free up Carebnb users time. We first designed the LP to counterweight host's life with and without the technology we provide. Below, the first version: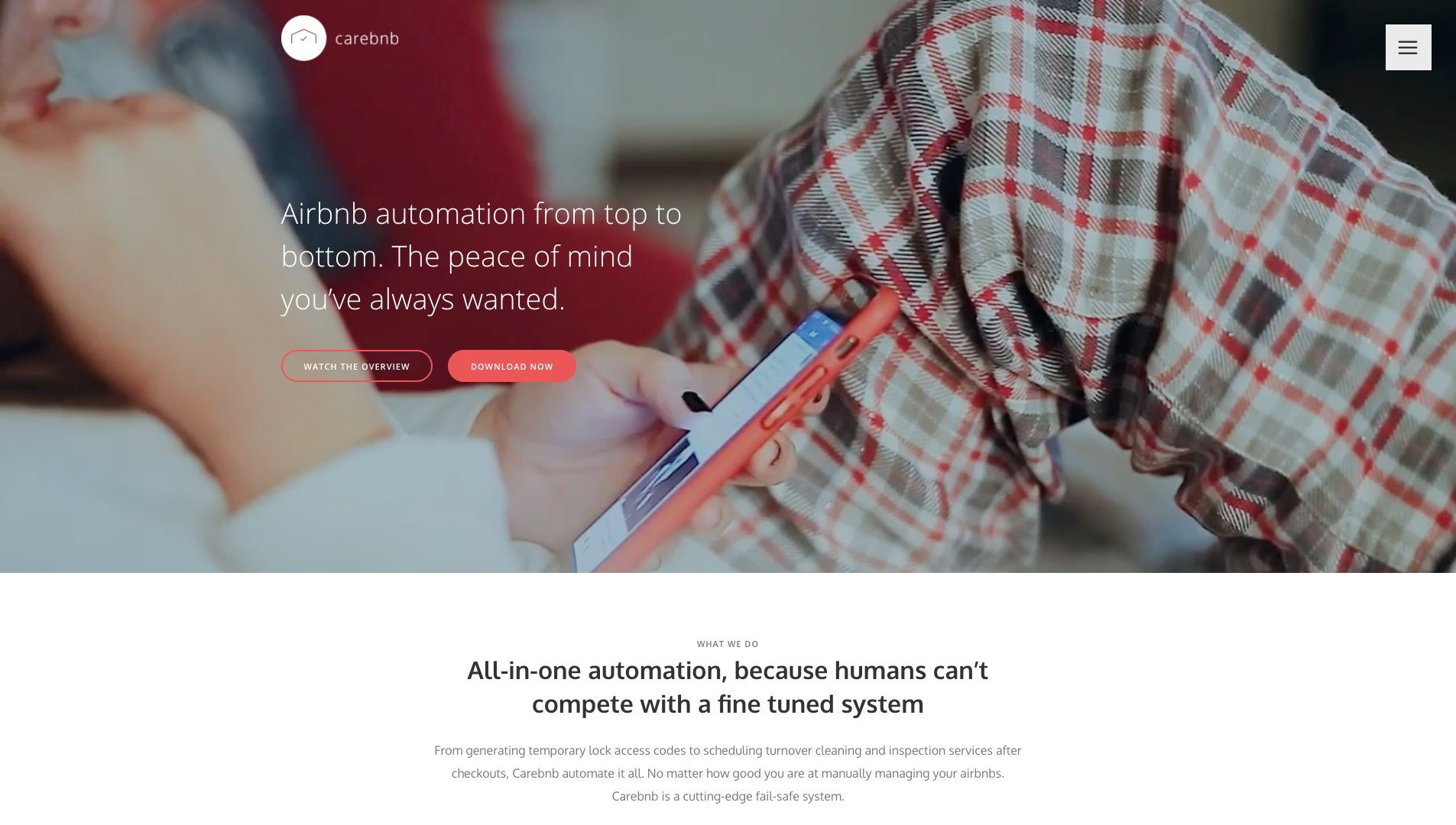 Basic invitation stationary
Call for beta testers is never easy. That's why we needed to invite them individually using our own network. The issue is that our CEO lives is Canada and I wasn't willing to spend with sophisticated print stationaries. So we created a cheap, easy to print Invitation Letter that could be printed anywhere - using only A4 paper and rounded stickers - to be presented as a short pitch using a digital presentation and the app.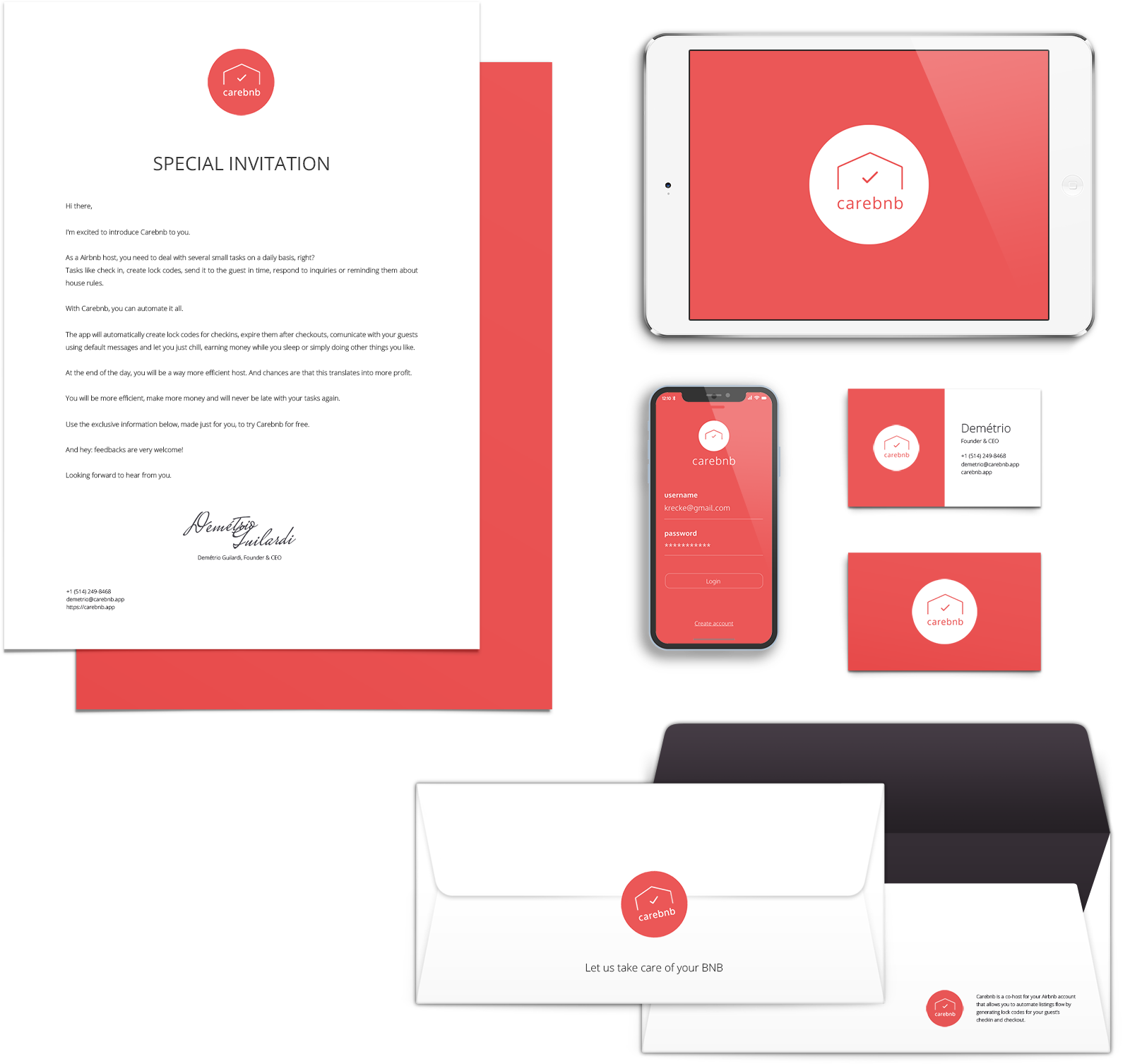 Marketing plan, content creation and persona
As a brand nem domain,
carebnb.app
needs lots of content to define authority inside it niche. To create content that it's valuable and could bring potencial clientes, we defined a sales funnel based on Joseph, our persona, and guidelines to write blog posts for each funnel stage.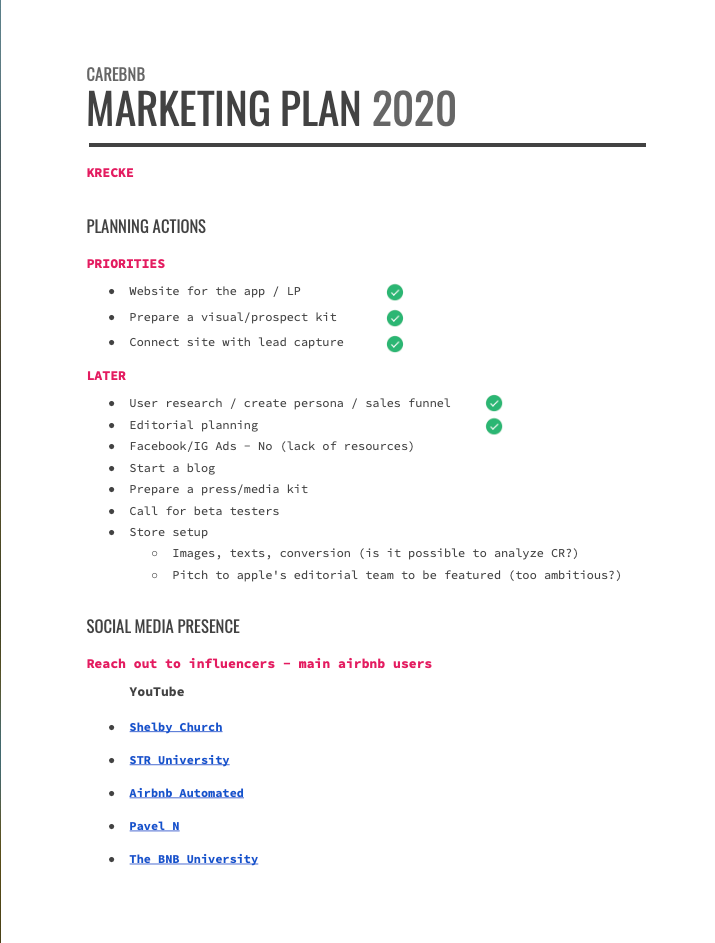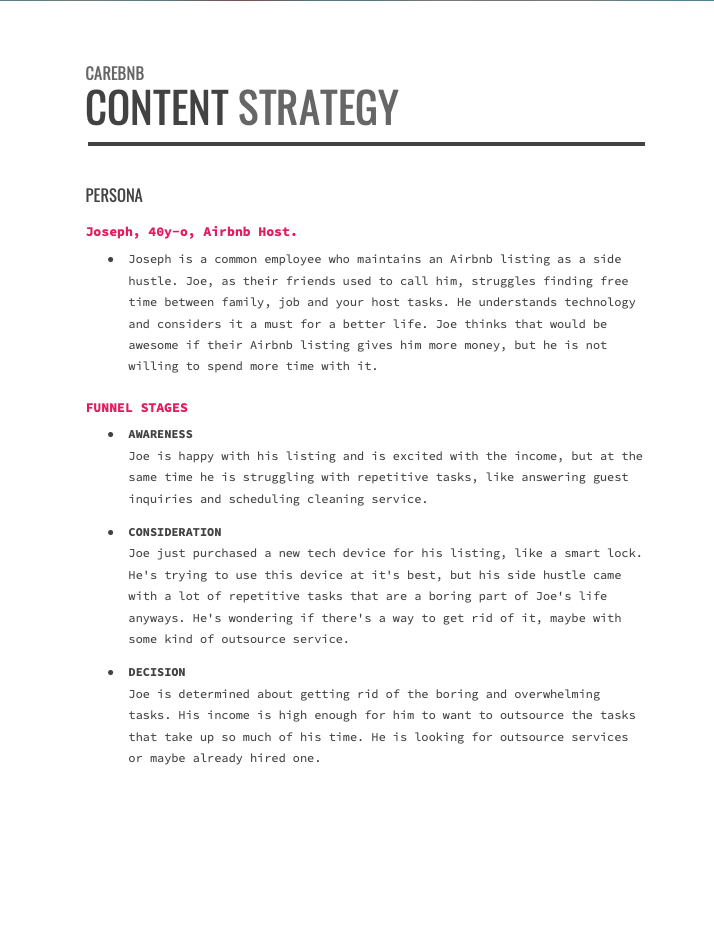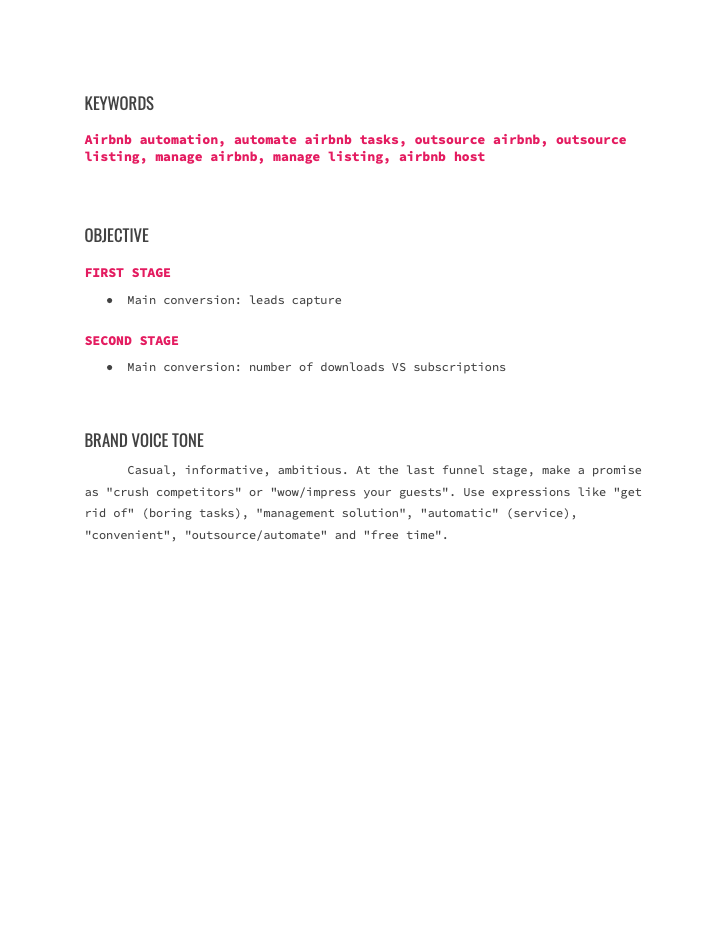 At some point, we figured out why so many startups uses videos ads. Basically, it explains a lot in just 30 seconds. And we can cut it to distribute using different social media and landing pages. But I am not a "video guy" (did I say that I struggle editing?). And is expensive to outsource video-ads production. Dealing with video strategy misunderstandings and paying for these (kind of) errors, is even worst. So we decided to create test videos, using Adobe Spark, to validate each idea. After a lot of
iteration
(showing some different versions for friends, close potencial clientes and of course, our own family) we defined a version that could be better produced, using it as a script. The final (outsourced) video is still under construction.  
The app will be available soon (wish me luck), and I'll be glad to share the results as soon as possible.
Carebnb wasn't born this way. Actually, we iterated two different types of services and pivoted twice.
The same team started a project called Life In Order, to outsource several daily tasks. Later, because of technical reasons, we decided to outsource only gifting tasks, with an app named Gifwl - like an automated gifting concierge. Finally, the product pivoted to turn out as Carebnb.